It's crystal ball time again….
There is so much to ponder, so much to speculate on. The fat pitches of last year are gone. And fat they were. What's left is slimmer pickens, but pickens nonetheless. Time to make a few calls and have a little fun. This year's lyrical theme comes from The Kinks and "Do it Again…"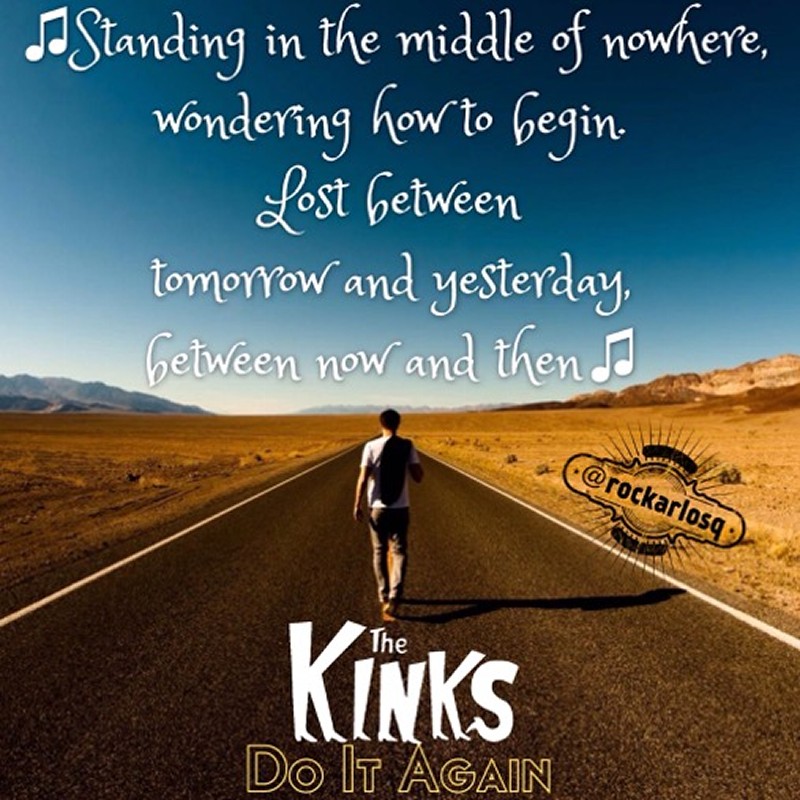 1) The S&P 500 is going nowhere fast this year as there is simply too much noise to process, and too many pushes offsetting too many pulls. The SPY is going to spend most of the year somewhere between 350 and 425, with a small chance there is a selloff to 300 or a rally to 450. If one were to happen, it would likely be the former, not the latter.
Bigger picture, I'm pretty sure we are about to enter something that looks very much like the 1996 to 2016 era. Keep in mind, equities went everywhere but nowhere for eighteen of those twenty years. But there were two massive events that changed the trajectory of the economy then, first was 9/11 and second was the Global Financial Crisis. For where we are today, 2016 through 2026, I can see something similar. There is simply way too much for the global economy to work through this go-around. Be prepared to clip those dividend coupons, as this might be an equity income, not an equity appreciation, kind of market.
2) The Federal Reserve will overshoot in its effort to tighten liquidity. Everyone thinks this is going to happen. Literally almost every single observer I hear. Enter George Soros' 'Theory of Reflexivity'. The prophecy will fulfill itself. I honestly can't believe I had to put those words down on paper as the phrase 'overshoot' is ubiquitous these days. I wince when I hear the CNBC talking heads say it.

And for the first time since 2006, all central banks are tightening rates in unison. In aught six there was an overshoot then helped start the unwind of a massive debt cycle. But that's not the economy we are looking at today, where there is less to worry about structurally.
3) As I wrote last week, as well as six months ago, hedge funds that truly hedge are going to do well in the upcoming world of going nowhere fast. It's stock picking on both sides of the long/short ledger, as well as making sure the beautiful minds inside the beautiful machines keep cranking out emotionless algo profits day in, day out. As has been the theme for more than a decade though, the big will continue to get bigger and emerging managers have a slim chance at survival. Take it from me, I know this drill all too well. So do these apex feeders.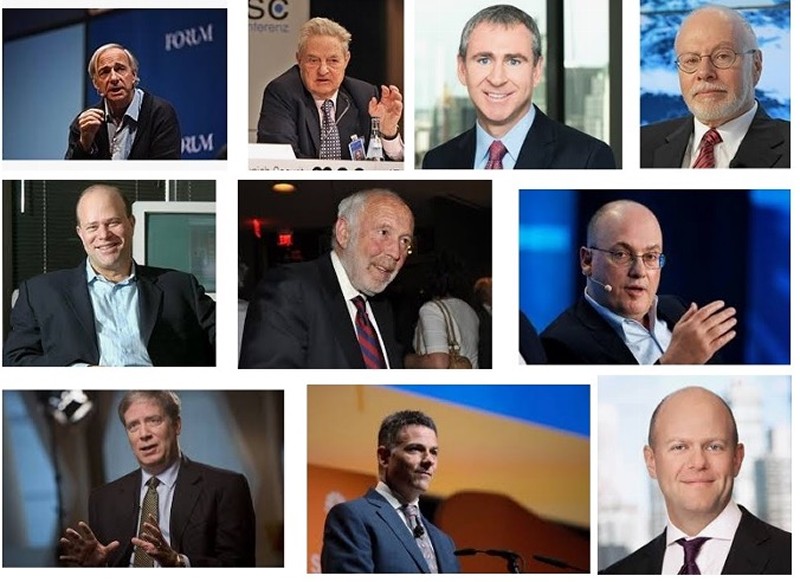 4) While there is still money to be made by those that have sticky assets, the hedge fund business will continue to suck! This chart says it all. There has not been a meaningful inflow of assets into the asset class for over seven years. If this were a division of a diversified industrial conglomerate it would have been shuttered or sold by now. But alas, the music keeps playing, and the chairs get fewer and fewer.
5) I've seen a lot of asset bubbles over twenty five years of doing this, this one was big. With a combo plate of ultra-low interest rates, and the great Covid vacation being over, it's going to be a tough year for residential real estate, maybe even a tough decade. Keep in mind, when prices peaked in 2005 they didn't fully recover for another twenty years. And I can see the same thing happening again. Make sure you are in the humble abode you like right now, if you just settled that trade, you are probably already underwater.

It's not just here in the U.S. where things have turned. This contraction knows no borders.
To my friends in the real estate brokerage industry, I say this, I appreciate what you do for a living and believe there is value there. But if you didn't put a Mt. Everest size pile of shekels into your pocket this cycle, that's a you problem.
6) Good news for some, bad news for most others, crude oil prices of between $80 and $100 are here to stay. The global economy is nowhere close to falling off a cliff. On the contrary, there is a distinct chance that we get a super spike above $120 this year. Keep in mind, I covered energy for the better part of a decade and nailed last year's crude prices almost to within a $1.00 of where they traded. I've got all the confidence in the world that I'm seeing signal again.
And here is the bad news, these gas prices you see below are coming back. And it's going to be a brutal reminder that some aspects of inflation are here to stay. It will be demoralizing for consumers, a headwind for airlines, and an ongoing pinch point for getting product from the dock to the shelf.
This boom in oil has some legs, and even while the energy complex outperformed the market last year, it probably will again. And to be clear, I don't make individual recommendations as that gets messy with the regulators, I make observations and say what I think will happen. In terms of where you take it, that's up to you. This chart runs the full oil production and refining spectrum, from Conoco-Phillips, Exxon Mobile, Schlumberger, and the Oil Service Index (OIH).
7) Cathie Wood's ARK Innovation ETF (ARKK) is done going down. This was the same call from July of last year, clearly, I was early. But I'm sticking with it and the trade is working well this year. Full disclosure: I think the innovation boom was much like dot.com in the later '90s, which means you could have made life changing money, but don't let the Cool Aid settle into your bones. It's going to be the same this year. Risk is going to catch a big bid, bigger than the one already caught. I'm no fan. But as they say, don't hate the player hate the game.
8) Equites are no longer as expensive as they were. That's said, nobody goes and buys the crap out of stocks heading into a recession. While I try not to fall in love with any one chart, or anchor to any one idea, this is probably the best thing I will find all year. It explains where we are today in terms of valuations, and where we could go based upon what earnings are going to look like depending on the size of the slowdown. Props to Lance Roberts at Real Investment Advice for pulling it together. Don't know who you are Lance, but you are my huckleberry.
9) The 4.25% we saw on the 10-Year in October of last year is the high for this rate cycle. Between the inverted curve, headlines about layoffs, and a mellowing of the inflation trade, the worst is over. Another full disclosure: Just because it's done for this cycle, it doesn't mean that these levels won't be the base for a longer period of higher rates. Because at some point in my lifetime, the Federal Reserve will let markets be markets again. Right, Jerry?
10) This year's theme of "standing in the middle of nowhere, wondering where to begin, stuck between tomorrow and yesterday" is a perfect setup for the next call. Like it or not, mega cap technology is going to have a good year. If they have too good of one, next July's observations are going to include Eminem's 'Back to Reality'.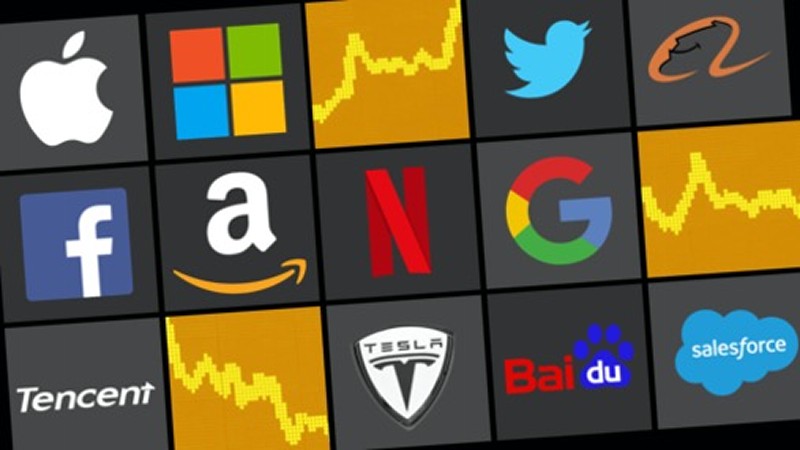 11) Consumer Price Inflation will continue to come in, and that will keep a lid on interest rates, and put a risk bid in stocks. Why? Peel back the pieces of the CPI pie and you will see that the two biggest components will begin to get better, not worse. Housing? Done. Food and beverage? Done. Transportation could still be a problem, but not enough to reverse the downward trend. This one is bankable.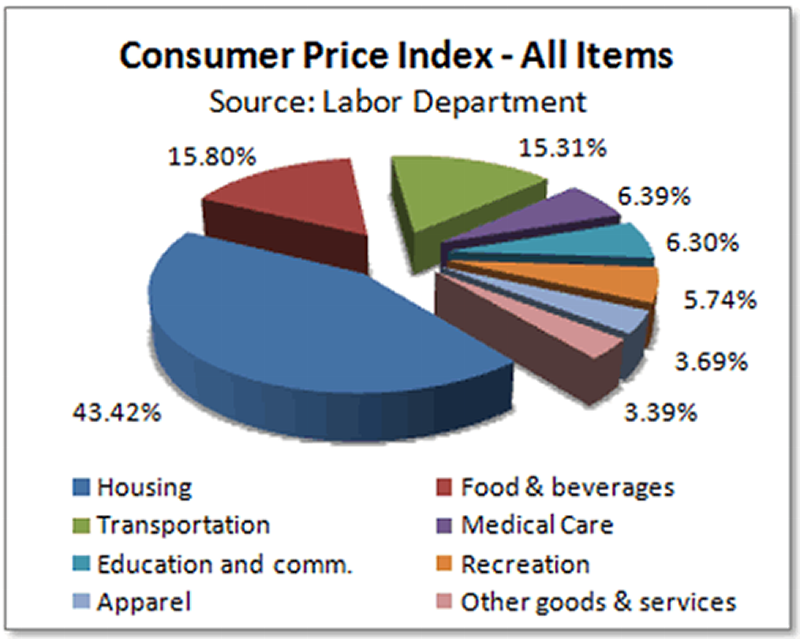 12) Reviving a call from last year that the great Covid inspired semiconductor super cycle of 2020 to 2022 is officially over. I'm still sticking with that as I think assets that were lit on fire during the pandemic, have probably burnt their way out. Trees don't grow to the sky, friends. They just seem like the do sometimes.
13) You want to know what wave has now run out of momentum? Wokeism inspired ESG and impact investing. Not that it wasn't good in principle, but like so much else, the shark finally got jumped. So far, we've only seen small battles and skirmishes, but a live shooting war is about to break out.
14) Unemployment is about to rise and will for sure become a trend during 2023. For seventy-five years the rate has bottomed out between 3.5% and 4.0%. And that's about to happen. There are simply too many big companies shaving down headcount.


So, if the giant pistons of the economy are slowing down, imagine what's happening down the line. If we were to get cute, and we are for sure want to do that every once in a while, the call would be that the next two jobs numbers are going to come in weak and that will be the end of that, and the start of another thing. A true Yogism.
15) And this is where it gets really exciting. There are legions of Wall Street economists and strategist who are hanging their necks out saying the Federal Reserve is screwed and will pile us into a recession because wage inflation won't recede. I was listening to a major firm this week, one that has the words 'black' and 'stone' in the name, and they anchored hard to this idea. While I am just a speck in the trillion dollar world of asset managers, this speck has a voice. And what it's saying is to fade the trend. This is a big call, if ever there was one.
And now, to the more esoteric…
16) This is going to be the year that psilocybin legalization truly emerges from the shadows and becomes a mainstream conversation. In a world of awful synthetic meds, the natural active ingredient in magic mushrooms is going to start to prove itself out as a treatment for PTSD, depression, anxiety, and bipolarism. Full disclosure: If advocates for the drug screw this up and don't' get the dosage right, the argument in favor will get clouded. Blasting your brains like one might have done at a Grateful Dead show is not the answer. Measured and deliberate will win this race.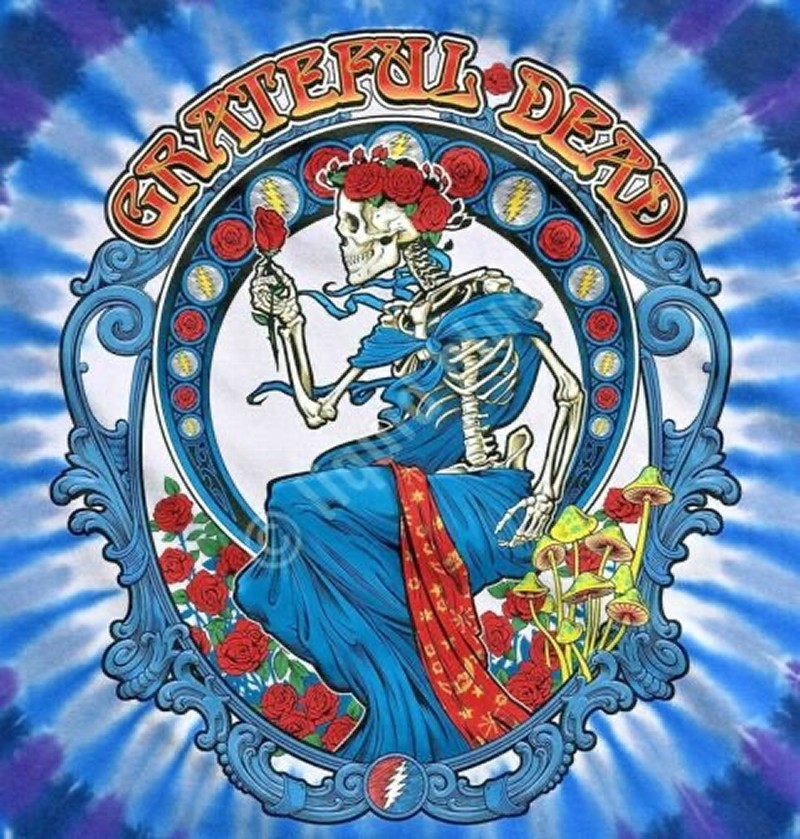 17) My prediction that the Yankee's would meet up with the Met's in the second subway series in history last year didn't make it past the second round of the playoffs. I was fine with the latter not advancing because they are indeed 'loveable losers'. But the Yanks had a .700 winning percentage going in and one of the hottest bats in baseball. I'm going to give this one more try and stick with this pick. Plus, who doesn't want to see Aaron Judge go up against the Fighting Stevie Cohens.
18) Yellowstone, the Taylor Sheridan cowboys pscyho drama, is about to hit the viewership wall. Why? Because the flippin plot lines aren't changing anymore and it gets more and more formulaic as time goes on. Does that mean it's going to crash? Not in the least. But the gravy days are over. Look for 'The Four Sixes', yet to be created, to pick up where this one left off with Jimmy as the new John Dutton. Taylor, have your people call my people.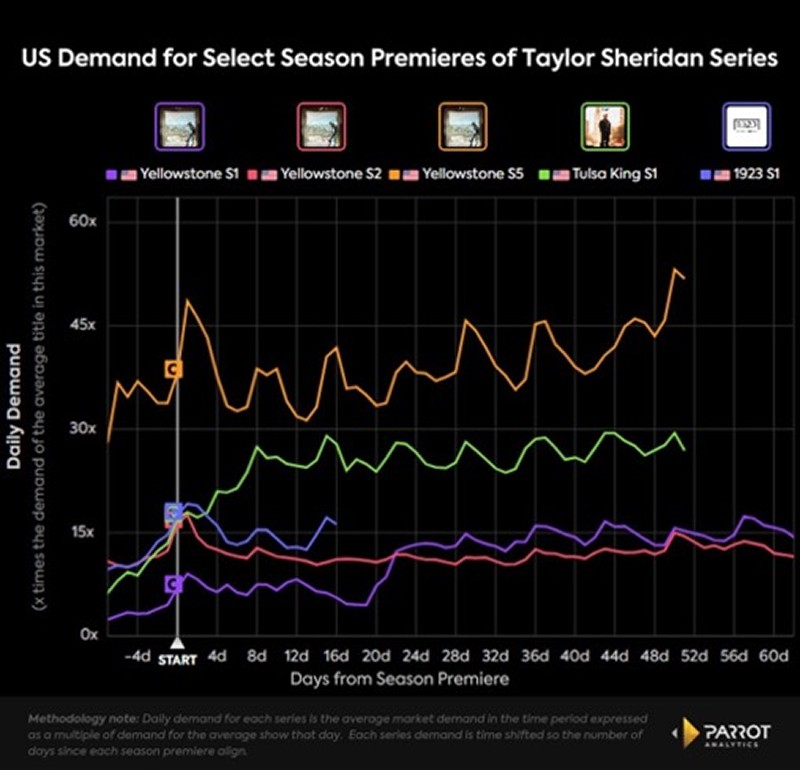 19) The 2024 Presidential Election will begin to come into focus. Joe Biden just clocked 80 years on this earth, and he will bow out as another fight with DJT would be ugly, and DeSantis would run circles around him in a debate. Not that I don't think Biden is a true patriot, because he is. Joe is just getting too old for the job. Kamala Harris is not a viable candidate because, for better or worse, the country isn't ready for a multi-racial female president. Newsom? Maybe. Republicans are looking better this time around. But if Trump gets some momentum, and he very well could, it's going get 'fugly'. This I promise you.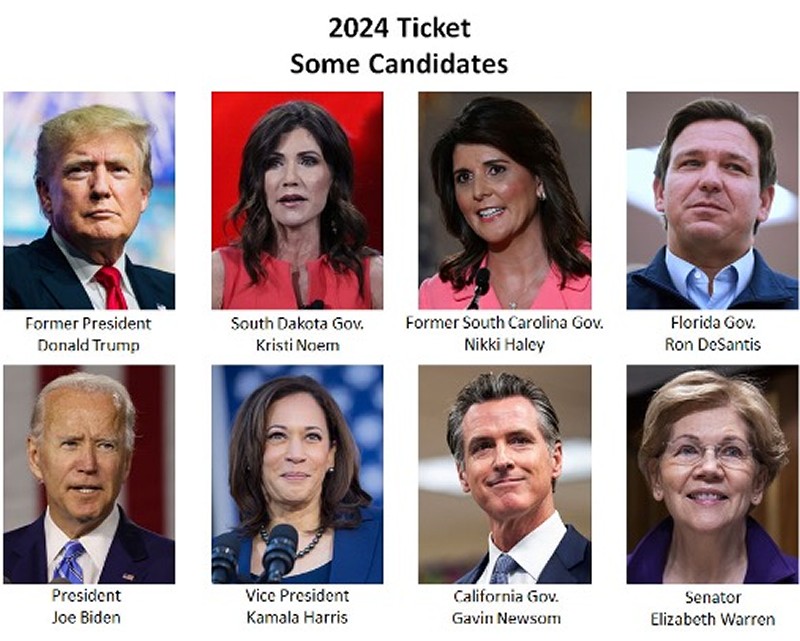 20) This year, the two thousand and twenty third since the birth of baby Jesus, this fifty year old Wall Street journeyman, writer, culinary inventory, shitty golfer, respectable story teller, and three time West Coast Raconteur of the Year award winner is going to get back to his 180 pound college fighting weight. Previously, I ran my mouth that I was moving to Montana, and I did. Making me one for one in the bold personal prediction category. How much weight has to come off on the road to 180 will never be known, because I'm not getting within a mile of scale right now. This is the before, just wait until the after! Giddy up!